JRS Hungary inaugurated their new offices in Budapest by hosting a U-CHANGE (Understanding CHANGE) event where a discussion about how European, including Hungarian, high school students' perception of refugees has changed in recent years took place.
The assistant to the provincial head of the Hungarian Jesuits, Zoltán Koronkai SJ, participated at the event and highlighted: "The way we relate to the little ones, the vulnerable, and the refugees shows the authenticity of our Christianity". He also underlined that encounters with refugees have the opportunity to enrich and renew the Christian identity.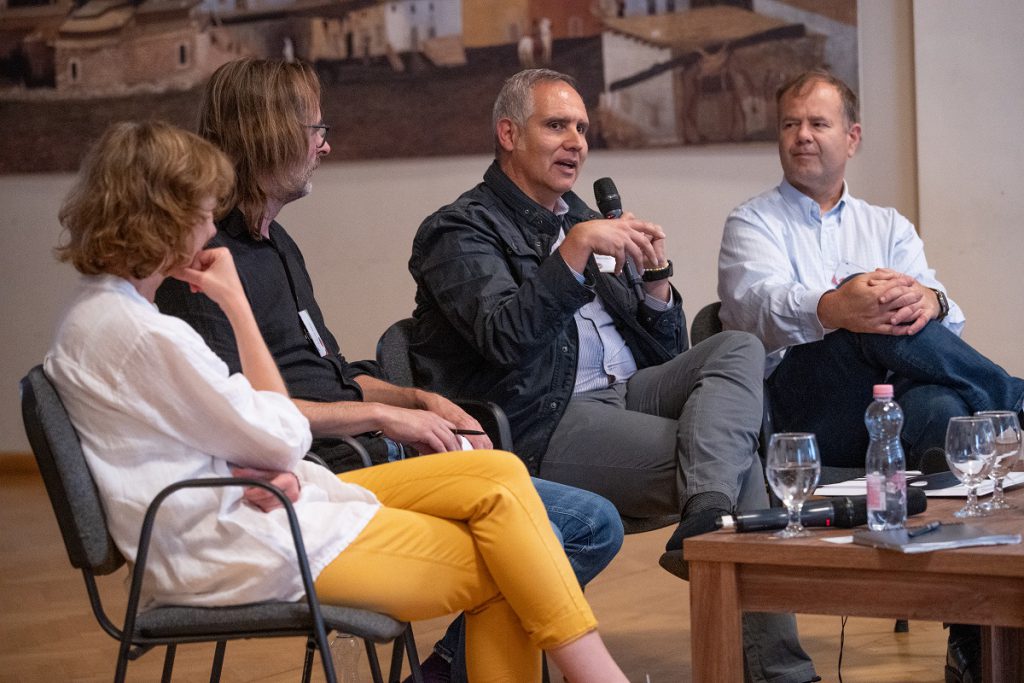 During the event, Alberto Ares SJ, Regional Director of JRS Europe, presented the U-CHANGE reports and its key findings: (1) CHANGE mobilises learning and critical thinking, (2) some entrenched prejudices remain, (3) the presence of refugee population in classrooms has a big impact, (4) there are three clear student profiles, (5) the context of application is heterogenous and it is not neutral and (6) not all stages have the same participation.
These findings were put into context and discussion within the larger picture with sociologist Csilla Zsigmond, who described the prejudices against certain groups in Hungarian society; Cultural anthropologist Gábor Prihoda, who talked about the role and possibilities of critical thinking in schools; and alternative economist Gergely Tóth, who provided an overview of migration processes in the world based on UN data.